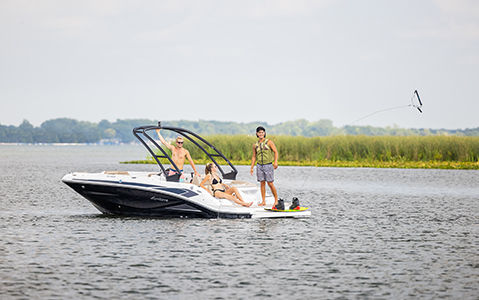 Enjoy every moment on the water aboard a Hurricane deck boat. You're sure to make the most of every moment when you're on a Hurricane.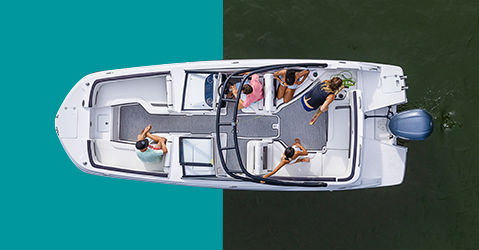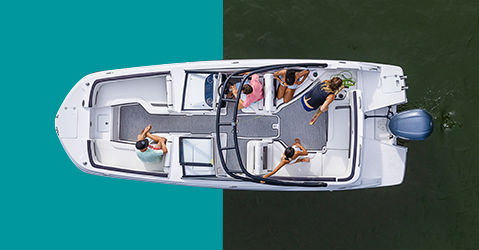 Enjoy Boat Features Built For Watersports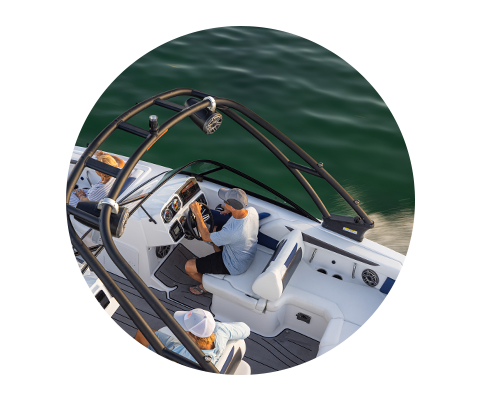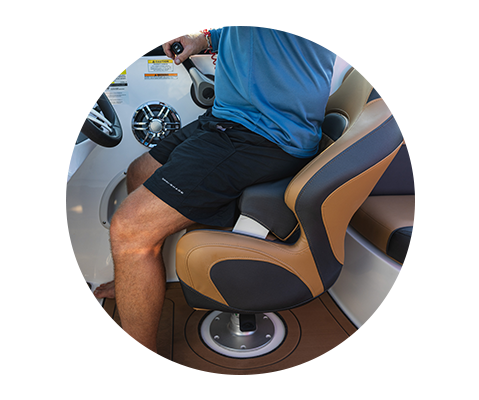 Comfortable Captain's Chair with Bolster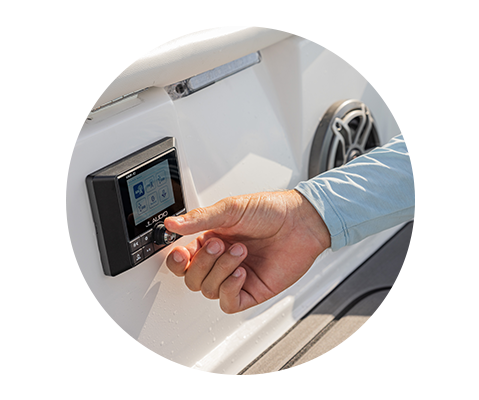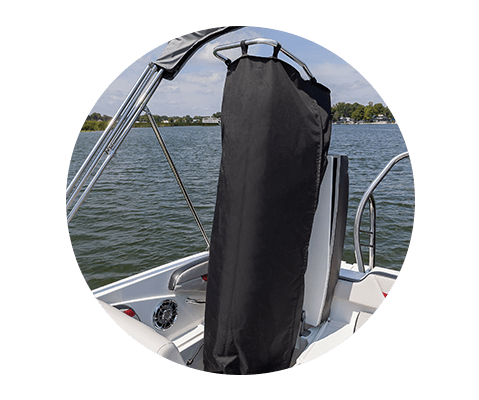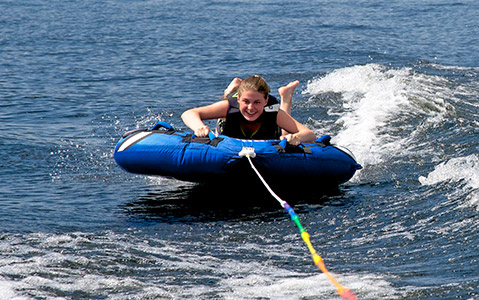 Go all in and spend the day tubing aboard a Hurricane Deck Boat. Built with you in mind, enjoy expansive under-seat and under-deck storage to keep your on-water gear dry and your deck free of clutter. Additional convenient options available on select models include a sink, changing room, and head unit on board.
Make the most of every second on the water aboard a Hurricane Boat. There's nothing quite like the perfect summer day spent wakeboarding with friends.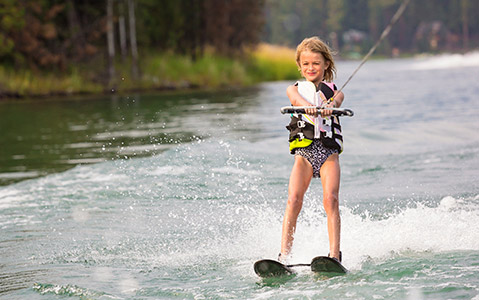 More Watersports Photos You'll Love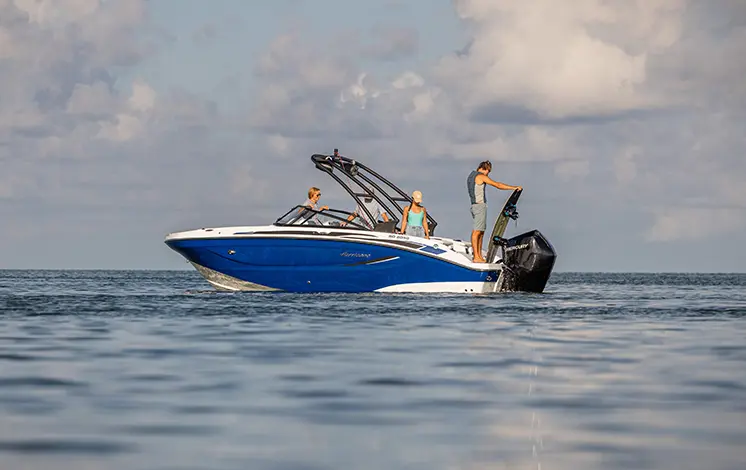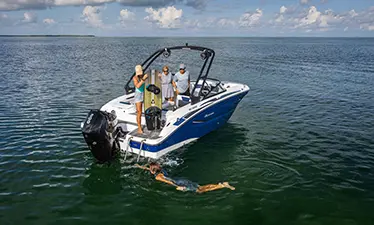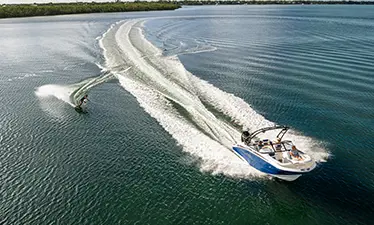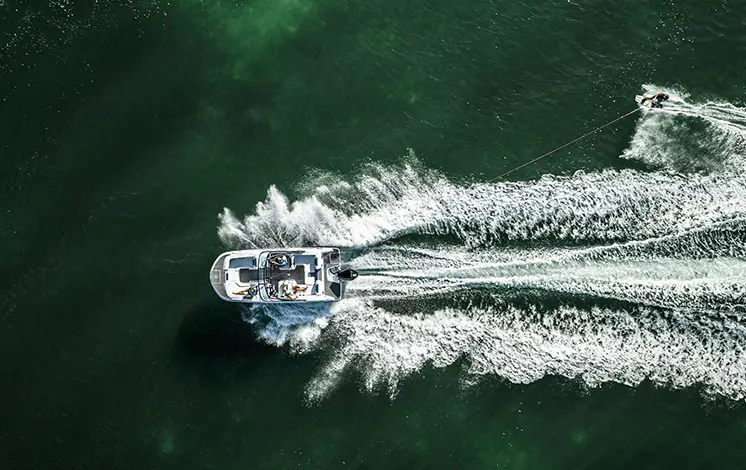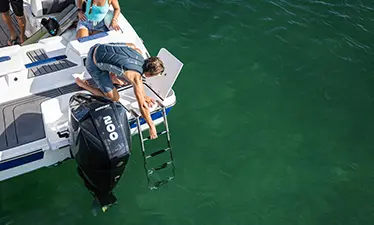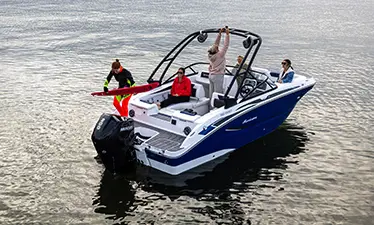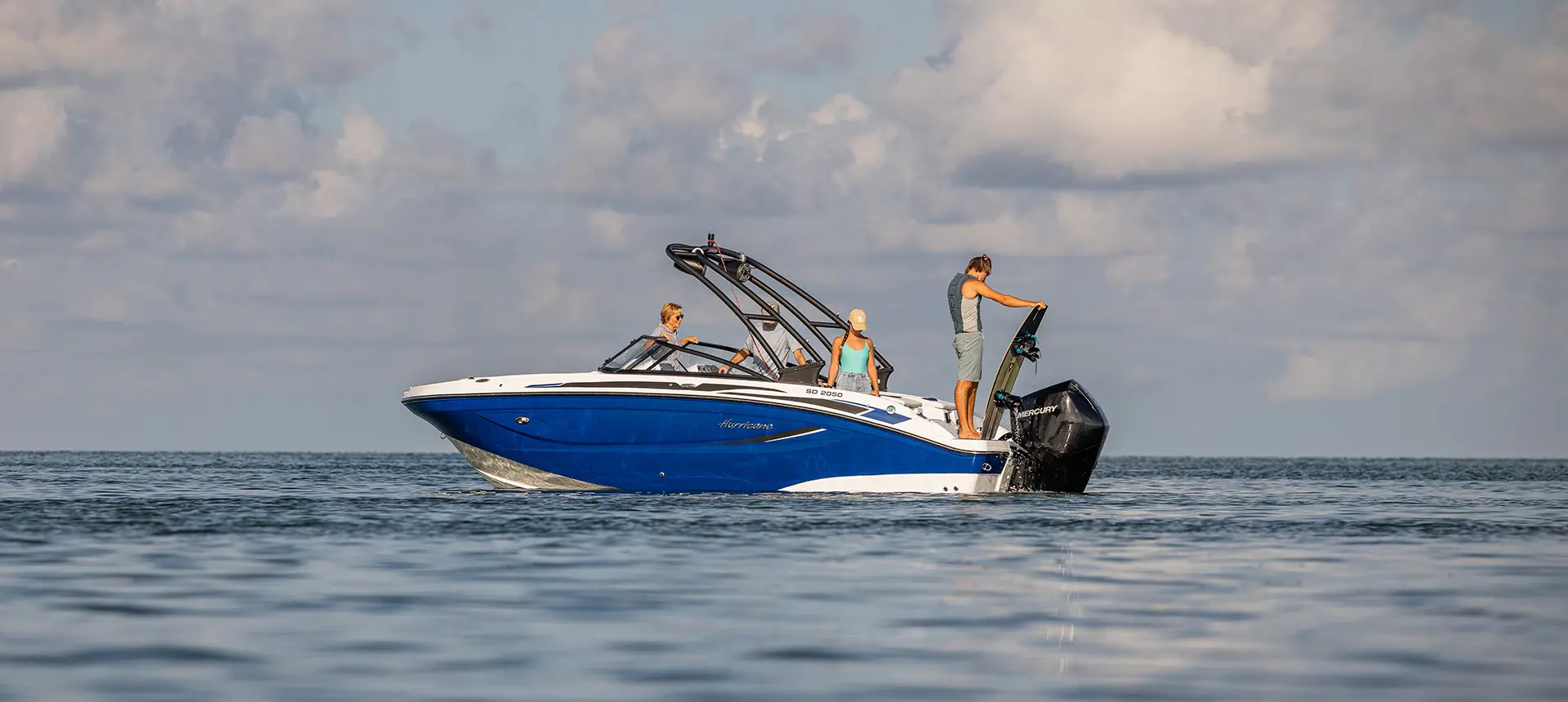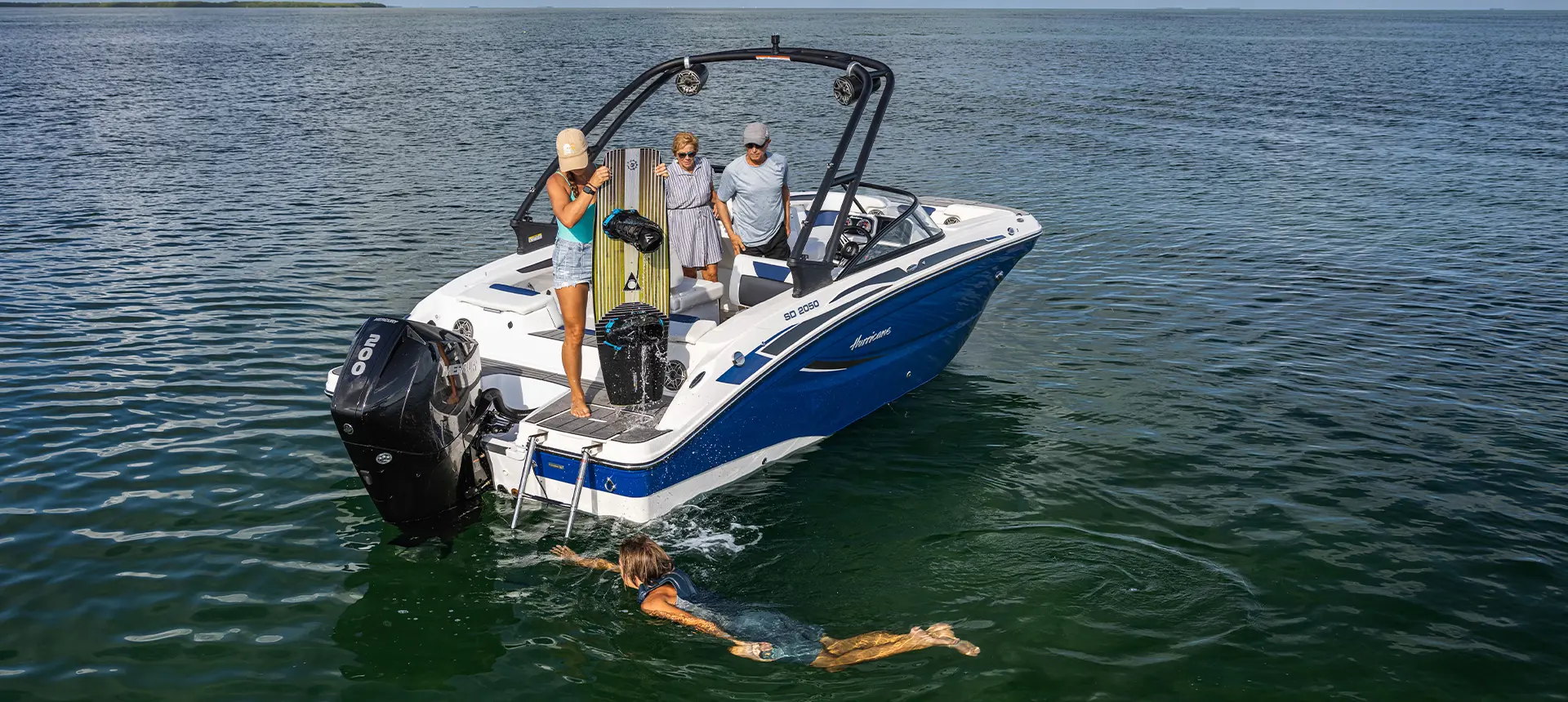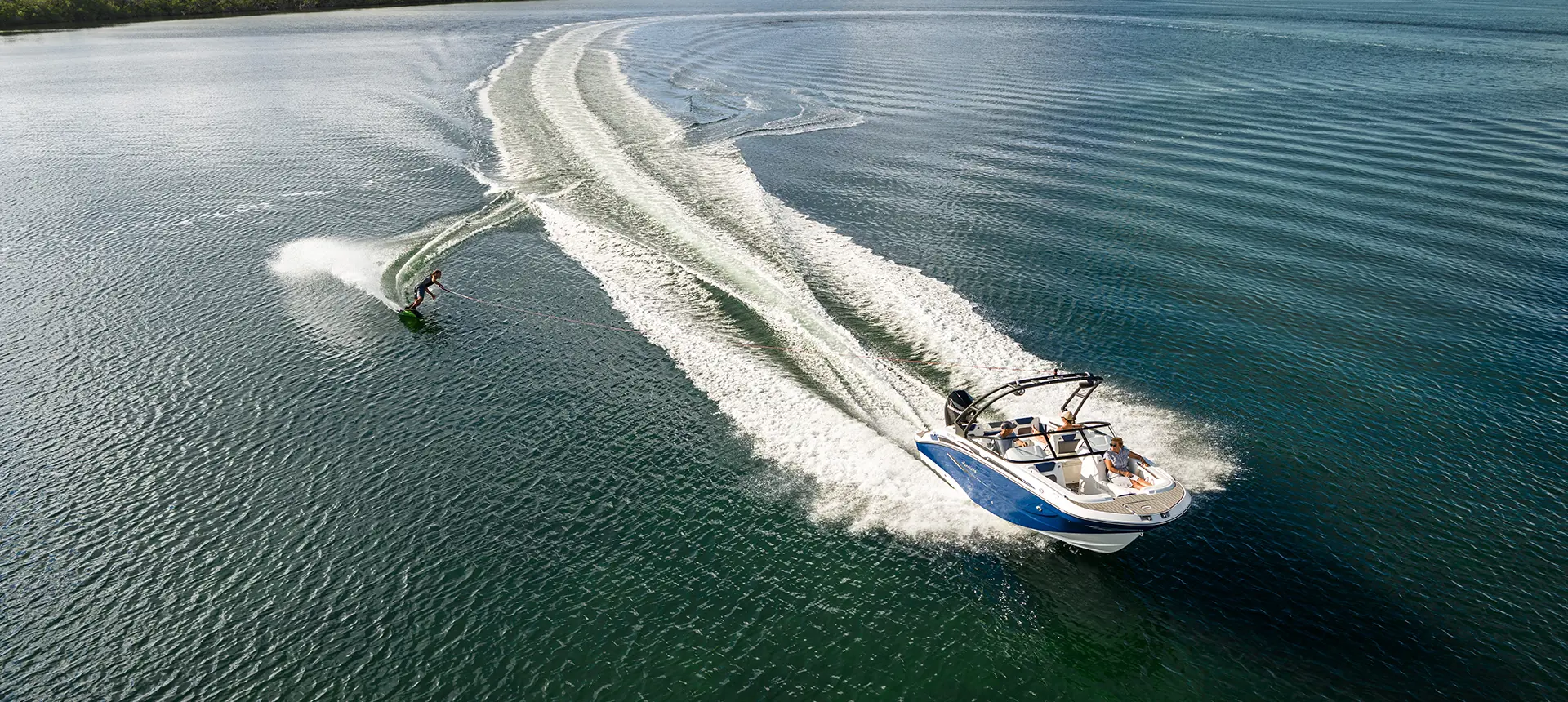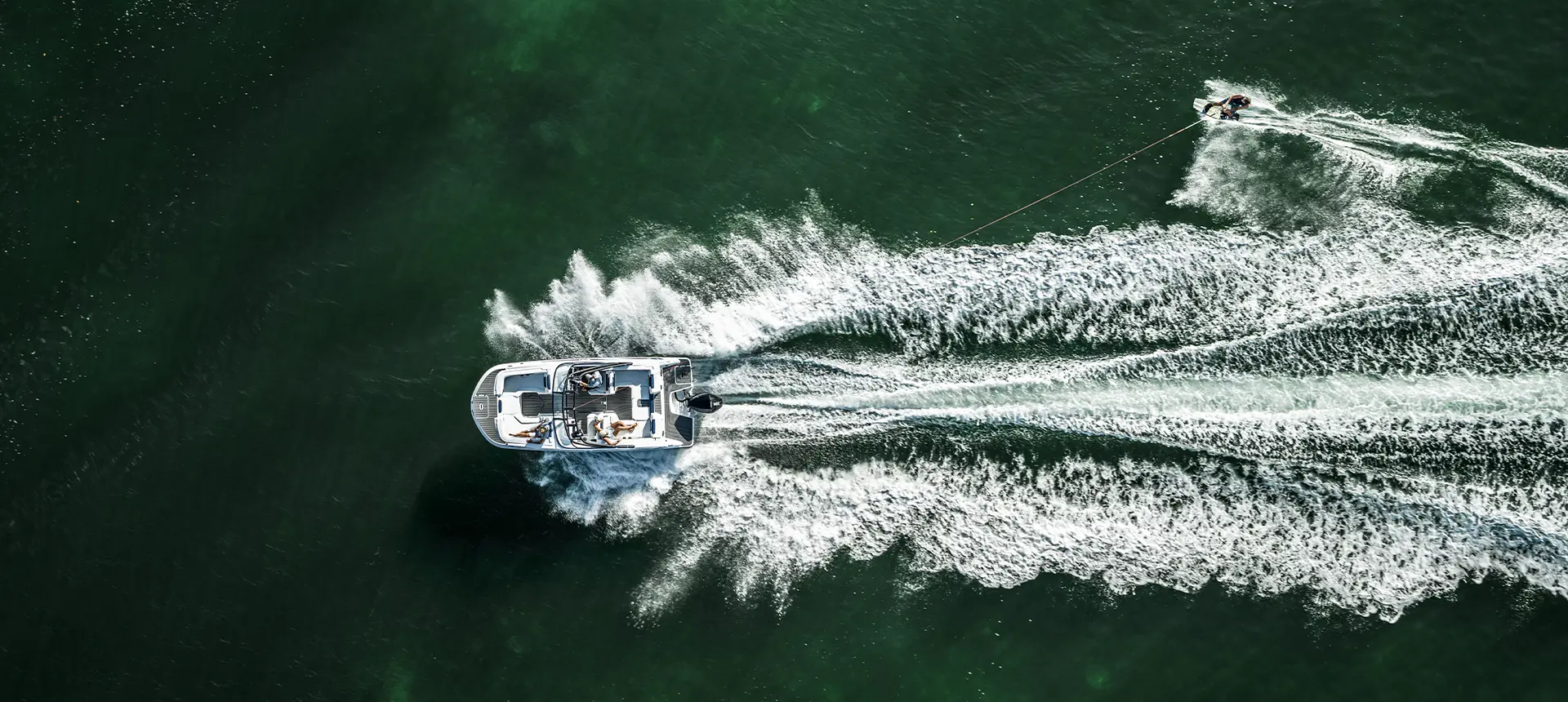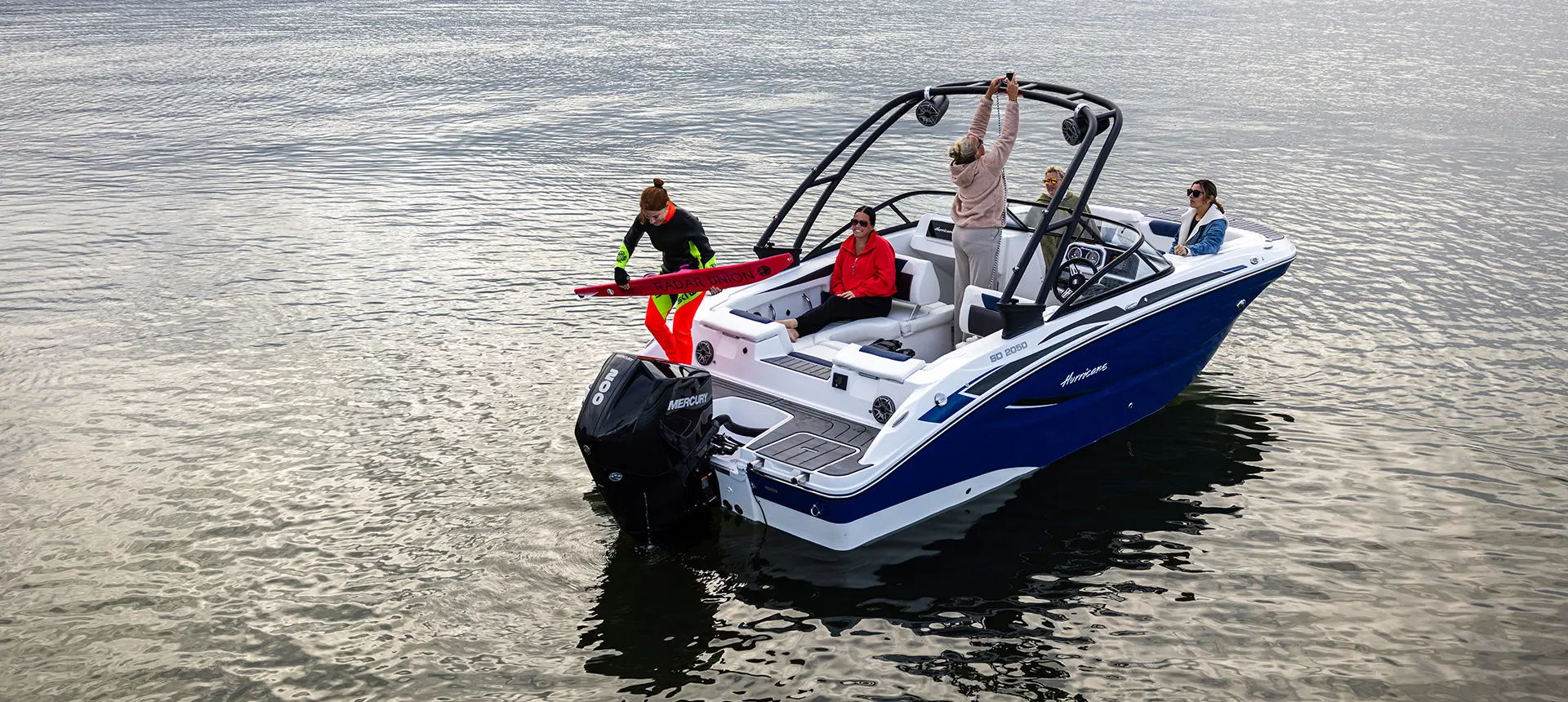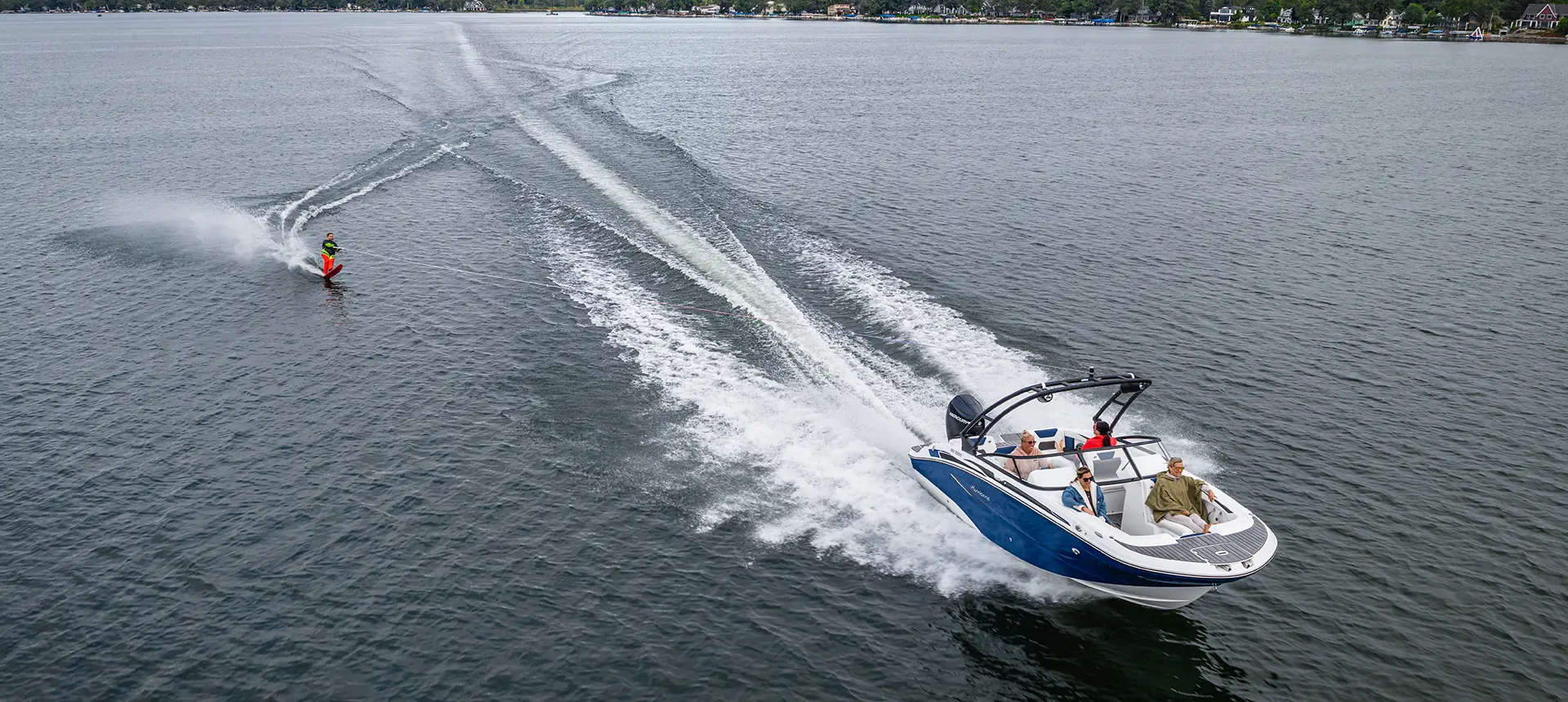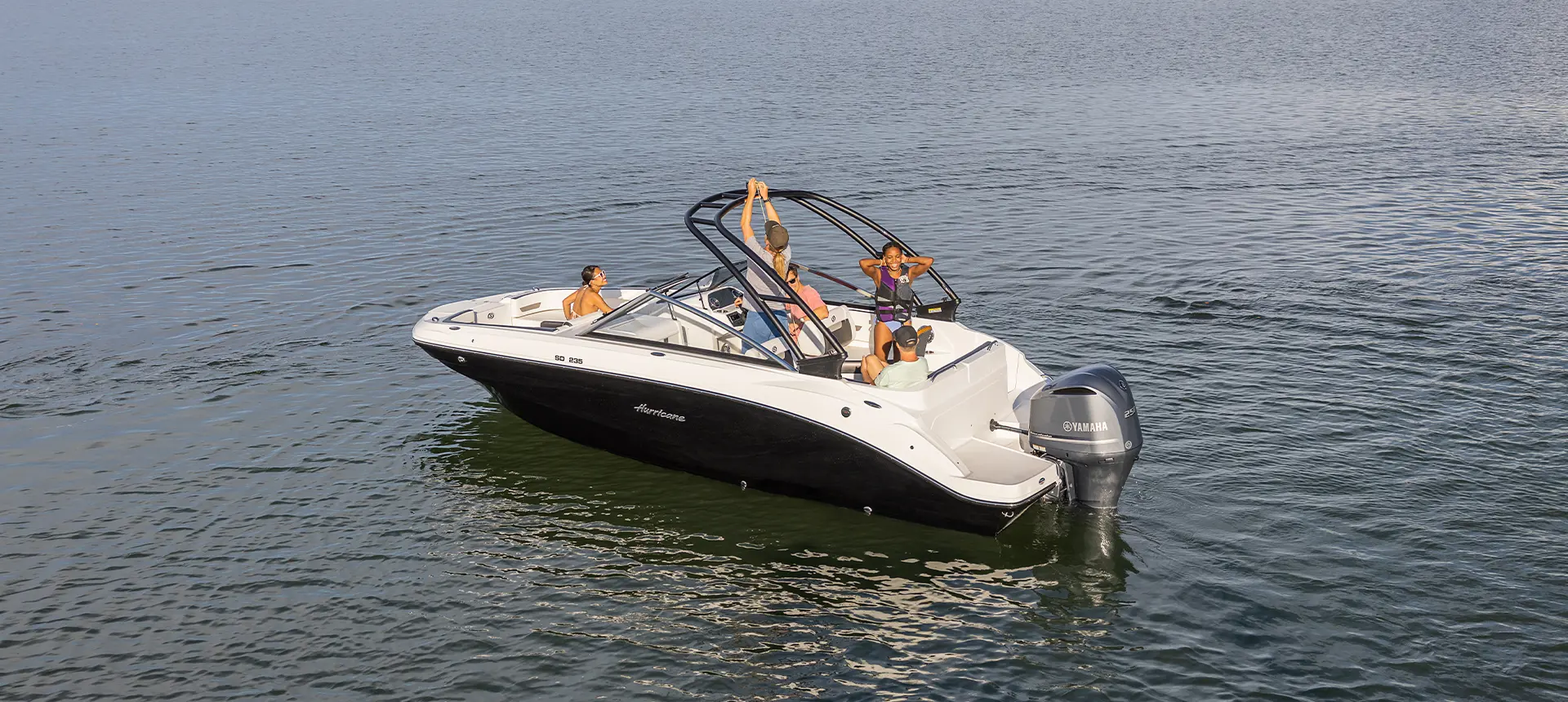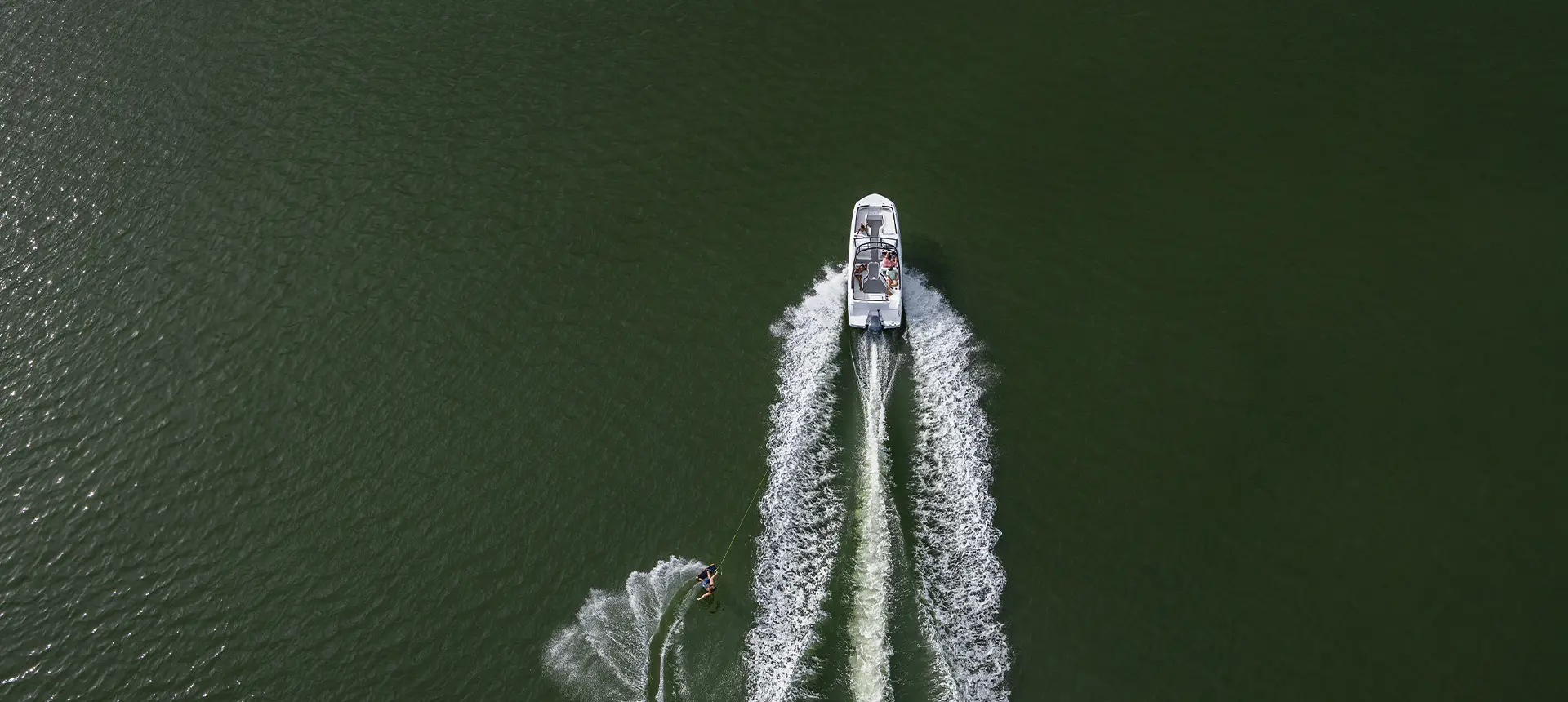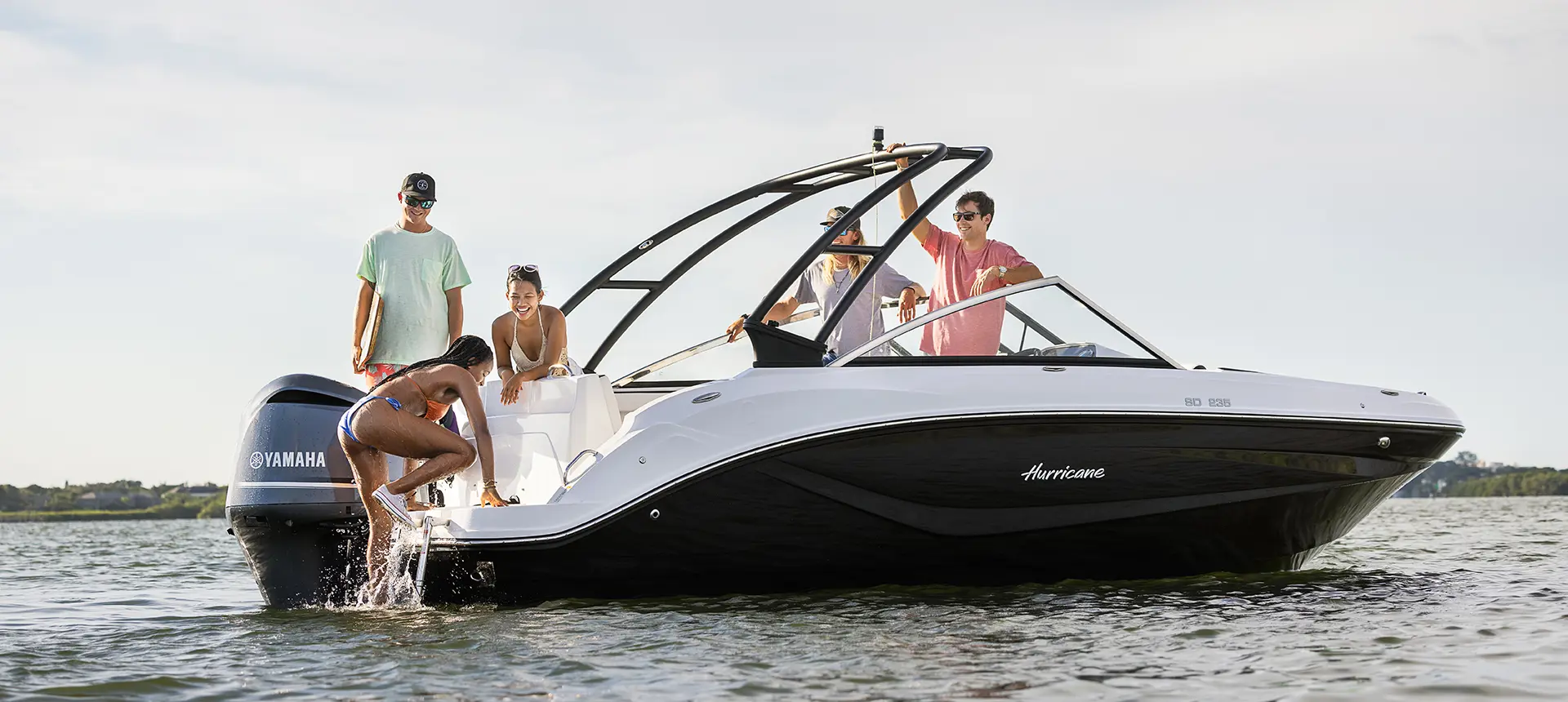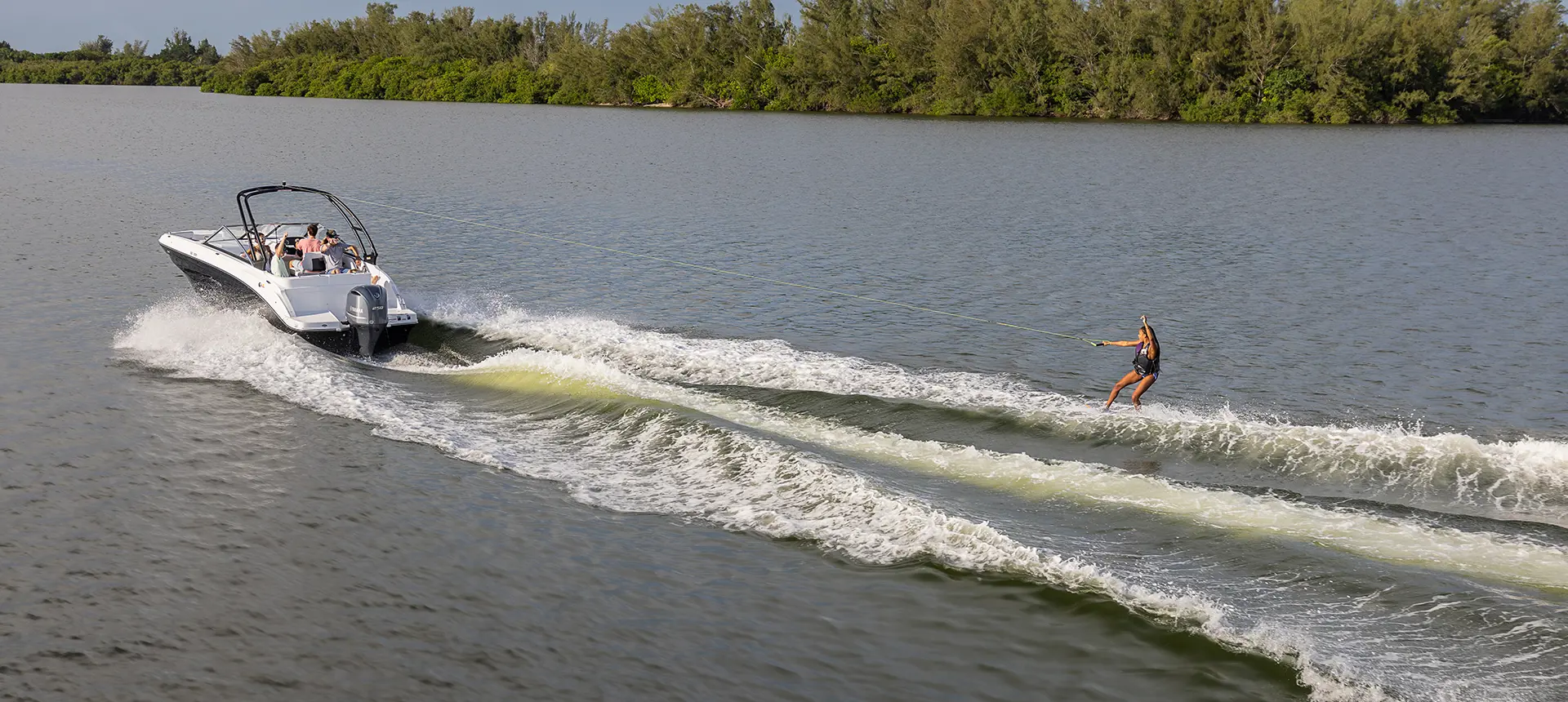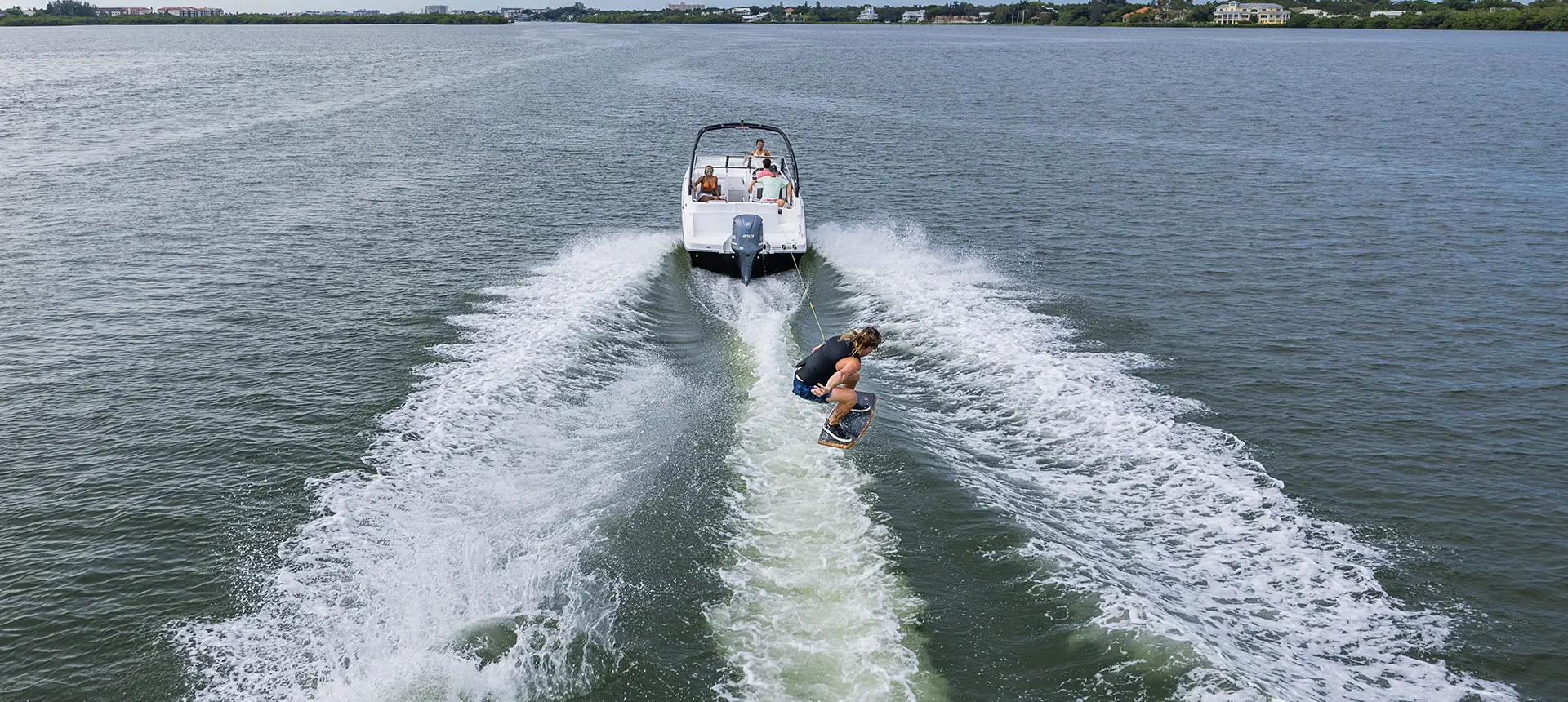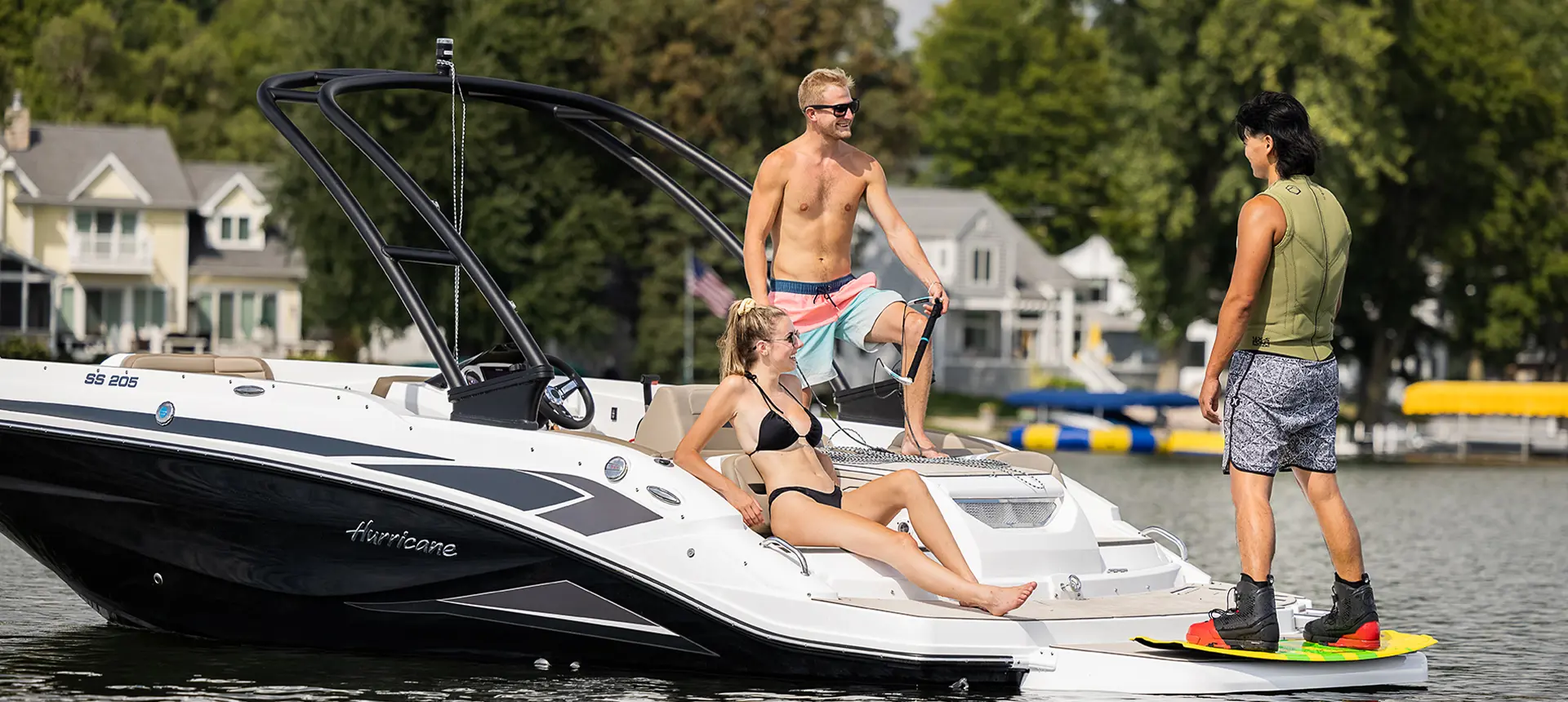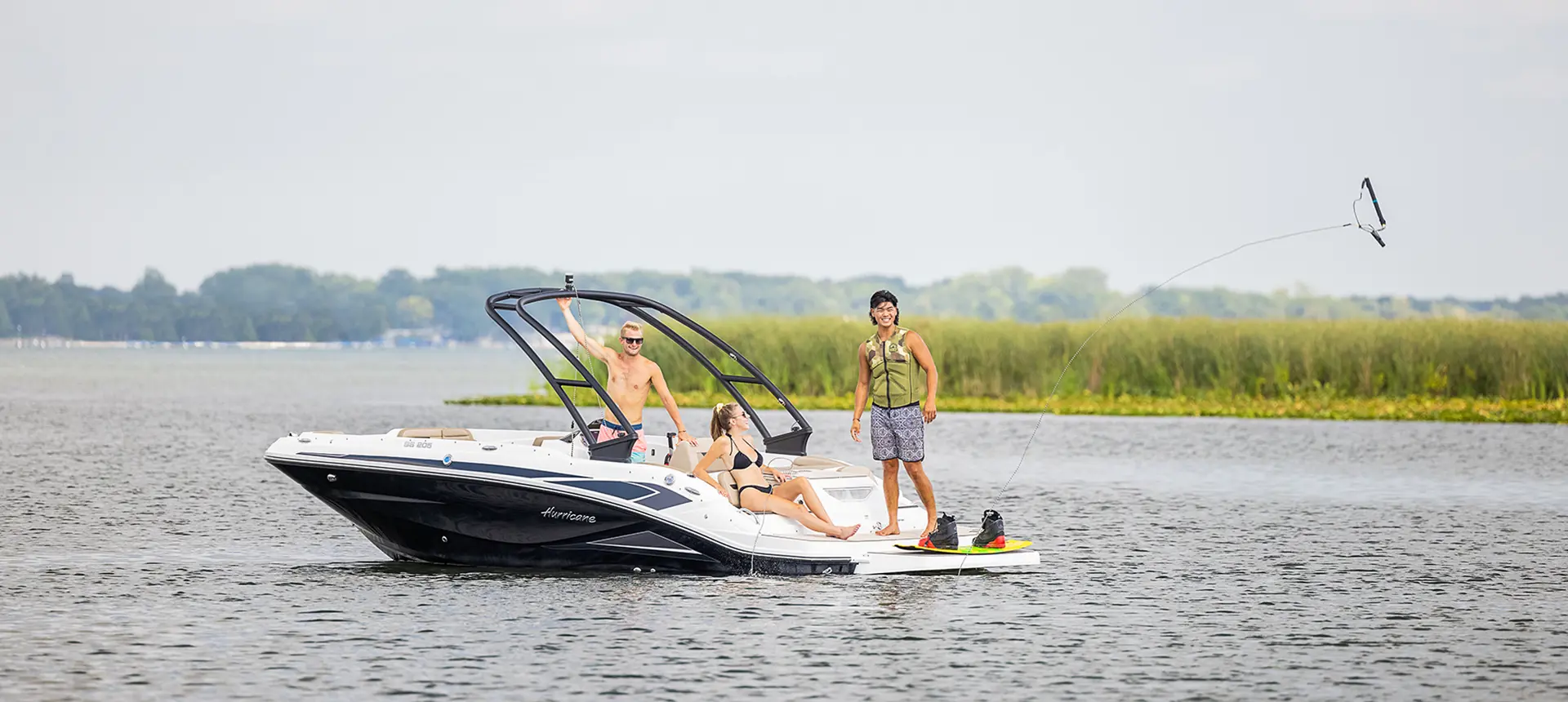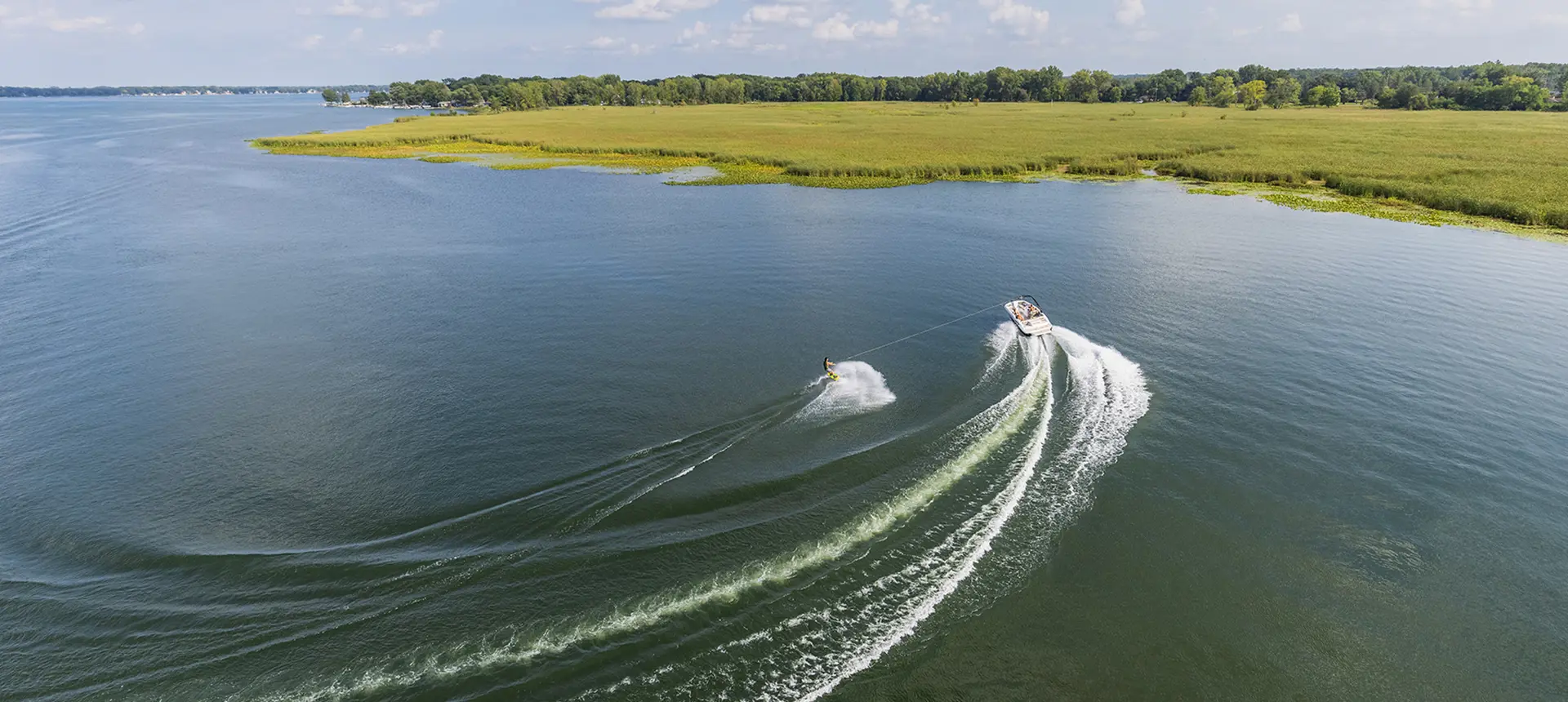 Why Choose Hurricane Deck Boats?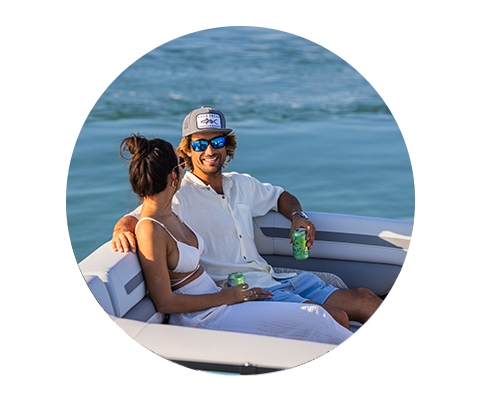 Explore Hurricane's history and why we didn't just invent fun on the water; we like to think we perfected it. Discover the top 10 reasons to buy a Hurricane boat.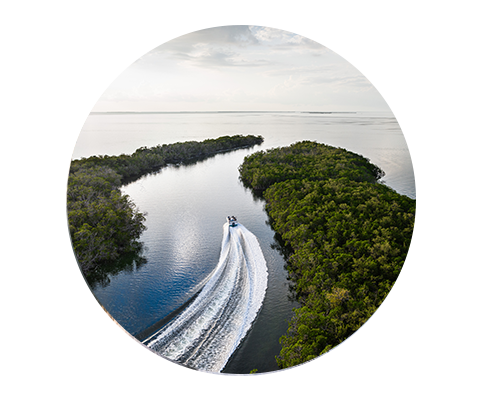 With over 45 years of experience, Hurricane will never let you down with quality materials engineered for safety, reliability, and peace of mind.
From a leisurely cruise or a ride on the wild side, our modified hull is equipped to deliver unprecedented performance in both sterndrive or outboard power options.