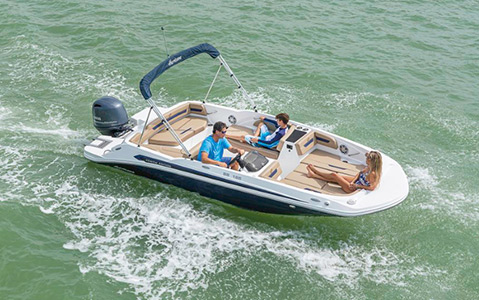 Hurricane Deck Boats
Special Offers
Find rebates and financing offers on Hurricane Deck Boats. Access coupons and discounts for Hurricane gear, accessories and parts.
Find Special Offers
Open Dialog
Offers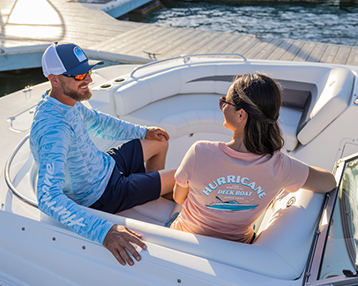 Recieve free shipping on all Hurricane apparel & accessory orders over $50
FREE SHIPPING TERMS & CONDITIONS
FREE U.S. STANDARD SHIPPING ON ORDERS OF $50 OR MORE PURCHASED THROUGH GODFREYPONTOONSBOATS.COM OR

Hurricane Deck Boats
THIS IS VALID ON ALL ORDERS WITH A PRE-TAX SUBTOTAL OF $50 OR MORE.
EXPECTED DELIVERY TIMES ARE 3-5 BUSINESS DAYS. SELLER SHALL NOT BE LIABLE FOR ANY DELAYS, LOSS, OR DAMAGE IN TRANSIT.
FREE SHIPPING EXCLUSIONS
VALID ONLY ON ORDERS PLACED AT

Godfrey Pontoon Boats AND

Hurricane Deck Boats . NOT VALID ON RETURN SHIPMENTS, SPECIALS ORDERS, PRIOR PURCHASES, SHOP SERVICES. LIMITED TO STOCK ON HAND LIMITED TO STANDARD SHIPPING TO U.S. ADDRESSES ONLY. OVERSIZE SHIPPING CHARGES MAY APPLY FOR HEAVY OR LARGE ITEMS. OVERSIZE SHIPPING CHARGES WILL BE REFLECTED AT CHECKOUT.