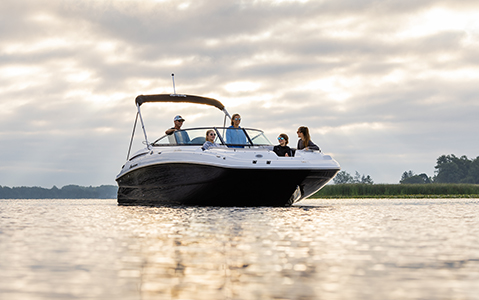 Turn the key and go. With over 45 years of experience, Hurricane will never let you down because we build boats with quality materials that are engineered for safety, reliability and peace of mind.
Hurricane owners are always impressed with the high-quality fit and finish of their boats. That's why Hurricane is the best-selling deck boat on the water today. We build all our boats with top-of-the-line materials and industry-leading manufacturing techniques.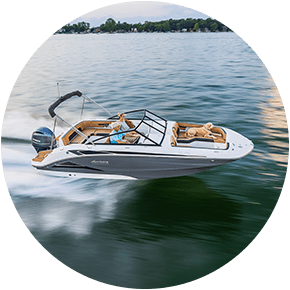 Transverse Stringer System
The Transverse Stringer Grid System is the backbone of a Hurricane deck boat. The integrated system works together to control the flex in the hull and provide exceptional support.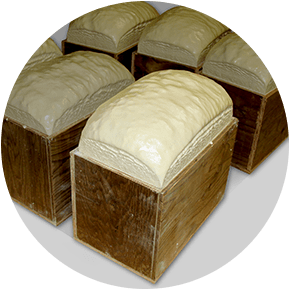 Urethane Closed Cell Foam​
To meet Coast Guard standards, each boat under 20 feet is filled with urethane foam floatation for added safety and convenience. Boats larger than 20 feet have added foam providing structural rigidity, hull stiffening, sound dampening, reduction of vibration, and minimizes water absorption.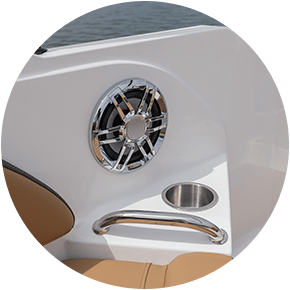 Hurricane uses 316L stainless steel for all our hardware—from grab rails to cleats—to ensure long-lasting, corrosion-free components.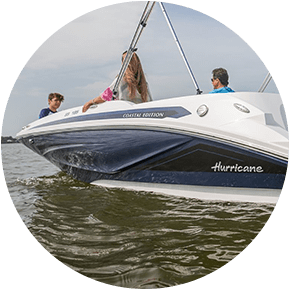 Our gel coat and resins are designed for toughness and performance. The lustrous finishes protect against blistering and hull cracking and increase impact resistance. With proper maintenance, the gel coat will keep your boat looking like new for many years.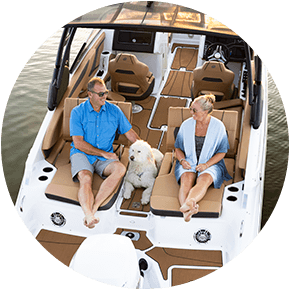 Our quality treated vinyl with antibacterial and anti-fungal additives to prevent mildew and bacterial growth. Contoured foam allows total comfort and fun for the ultimate in on-the-water entertaining.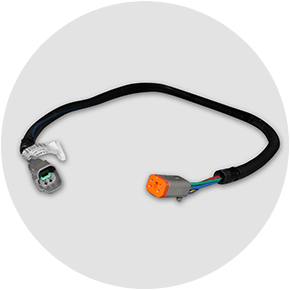 NextWave™ Electrical System
Our proprietary NextWave™ electrical system features corrosion-resistant, automotive-style plug-and-play Deutsch connectors that are watertight and make it easy to add or upgrade accessories.